10 common cruise questions
Answering 10 Common Cruise Questions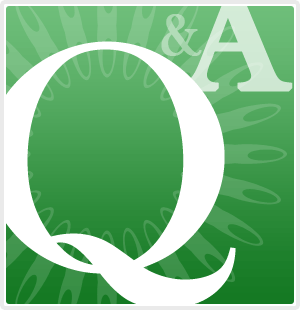 Are you considering taking a cruise but aren't sure if cruising is really for you?  Let's address 10 common questions about cruising:
1. Is Cruising Expensive?  Depending on your departure point and the itinerary you choose, the price of your cruise may seem high at first glance, but take into account that your cruise fare includes accommodation, meals, entertainment and activities for you and your children. Compared to the costs of a land vacation, a cruise will quite often be a more economical choice.  Also, if you haven't looked lately, some of the prices out these days are very low, and the value is exceptional.
2. Are Cruises All-Inclusive?  As I mentioned above, cruises include a lot, but there are some additional costs. Normally you will pay extra for alcoholic beverages and soft drinks, shore excursions, spa treatments, gratuities and dining in a ship's specialty restaurant.
3. Are All Cruise Ships Alike?  There are a huge variety of cruise ships sailing these days. From small and intimate to enormous floating resorts, luxurious or fun and family-oriented, there is a cruise ship to fit every personality. And every personality will find something that suits them no matter which ship they choose.
4. Is Cruising Like Going to a Resort?  These days cruise ships are indeed like a floating resort. They offer comfort and luxury, fun activities and lavish entertainment. However there are some differences: for instance your cabin will typically be smaller than a hotel room, and your boarding and debarking times are scheduled.  Also, you are floating!
5. Is Cruising Only for Certain Age Groups?  Not anymore. Cruise ships are increasingly targeting families, offering children's programs and facilities that rival those at a resort. Kids from all ages can choose from onboard water parks, video games, teen discos and Kids Clubs that provide supervised activities. There are often special activities aimed at single travelers which offer them a chance to meet and mingle with other singles. There are innumerable attractions on board that will appeal to adults of any age, such as fine gourmet dining, wine tasting events, lavish entertainment, sports activities, night clubs, fitness centers, spas, and the list goes on and on.
6. Will I Get Seasick?  Most of today's cruise ships are so large and well-stabilized that you can hardly tell you're moving, especially in the calm waters of the Caribbean and Alaska's Inside Passage. If you do encounter some rough waters, any queasiness can usually be relieved by an over-the-counter medication, and some cruisers wear 'sea-bands' on their wrist or a patch behind their ear with much success.  If you are very prone to seasickness, speak to your doctor before you leave about available prescription remedies.
7. Is Cruising Safe?  Ships must follow an extraordinary number of rules and regulations that ensure the safety of passengers and crew members while onboard. Within the first 24 hours of sailing, everyone on your ship is required to participate in a safety drill that includes putting on a life jacket and locating your assigned lifeboat, on the odd (and rare) chance that you need to use it. When it comes to fire safety, ships operate under international rules that require them to have smoke detectors, sprinklers, and low-level emergency lighting for escape routes.  Of course, you should take the same general precautions you would when traveling on land. Keep any valuables in your cabin's safe, don't open your cabin door without verifying who's there, and instruct your children about where and when they can roam the ship without your supervision.
8. Will I Be Bored?  You'd have to work hard at being bored! Today's large ships have something available to fill every part of your days at sea. In addition to the pools, lounges and nightclubs, there are sporting events, guest speakers, classes, gyms, shops, spas, libraries, movies, casinos, internet lounges and so much more.
9. What About My Weight?  Yes, there is the possibility of gaining weight when you're surrounded by so much fantastic food.  But, there are always healthy and low fat choices available on the menus and at the buffet. Some ships have special spa cafes for health-conscious eaters. And if you do happen to over-indulge, you can always burn those extra calories by visiting the ship's fitness centre, walking or jogging around the deck, or using the ship's rock-climbing wall or basketball court, etc. And the on-shore excursions generally include at least one active choice at each port that will get your heart rate up and help you maintain a healthy lifestyle.
10. Will I Be Able to Stay in Touch?  Most ships have internet centers and WIFI, so you can check your email and surf the Web. On most ships you'll get a cable news network on your in-room TV. The ship will often provide daily news sheets that highlight major news from around the world. You can make phone calls from the phone in your cabin (though it's very expensive), and from your cell phone, as well. (Roaming charges apply).
If you've had reservations past, now is the time to give cruising a try.  Chances are you'll love it!
Feel free to contact us and discuss your cruise vacation options.
.